One of our main goals for 2022 is to integrate with as many third-party providers as possible, in a bid to reduce merchant workload and ensure smooth business operation.
As our first candidate, we thought of Xero.
Xero is one of the most popular bookkeeping software to date, and considering the amount of work one needs to put in to keep updated accounting, it was the obvious pick.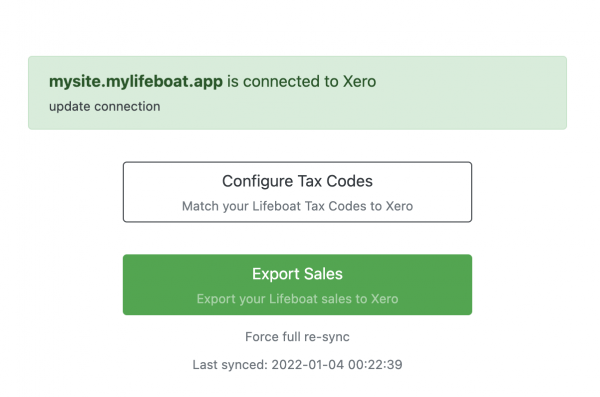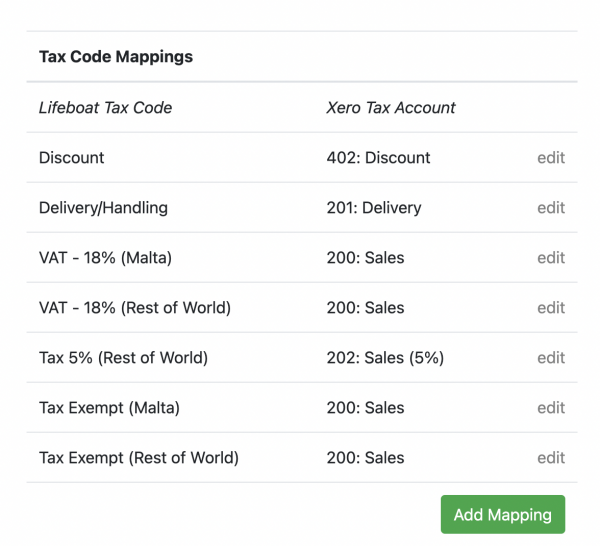 How it works
Access: https://xero.lifeboat.app
Go through the authentication process
Configure Tax Codes

Click on Configure Tax Codes
Click on Add Mapping
Select the Lifeboat Tax Code
Select the Xero Tax Code (chart of accounts)
Click Save
Click Back
Repeat the process until you have covered all your Lifeboat Tax Codes

Run your first Sync

Go back to the main page https://xero.lifeboat.app
Click Export Sales
Note: The first time you run this, it may take a few minutes to sync all your orders

Confirming the data in Xero

Log in to xero.com
Go to Business > Invoices
You should see all your orders as DRAFT invoices
Troubleshooting
1. What to do if the invoices are not being imported?
If you have a very big backlog of orders that need to be imported, the process might fail. Try to;
Run a full re-sync
Click on Force full re-sync
2. Line Items have incorrect Tax Rate
This app relies on the information in Xero to work out the tax rates so ensure your chart of accounts is properly configured.
The accounts mapped should have a default tax setting.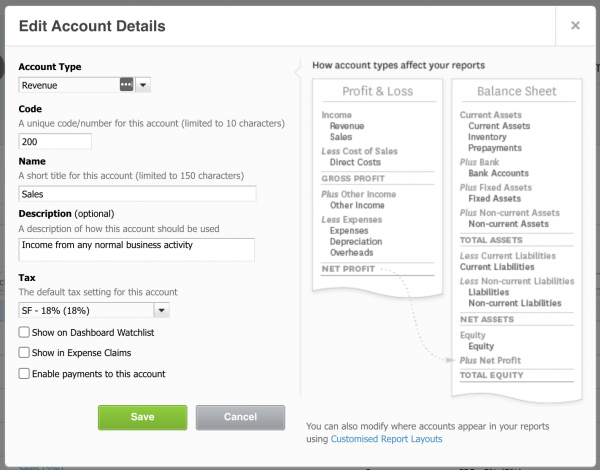 Other issues
If you run into any other issues don't hesitate to contact our support team. We'll be more than happy to look into the problem and help you resolve it as soon as possible.