Wholesale Pricing
Wholesale pricing helps you if you have wholesale customers or customers that have a regular discount.
Note
Wholesale pricing is not available on Guest Checkout.
Wholesale Price Group
A Wholesale Price Group is the way Lifeboat identifies a price list that is applied to a wholesale customer. This list contains all the price adjustments and minimum quantities needed, to qualify for the wholesale price.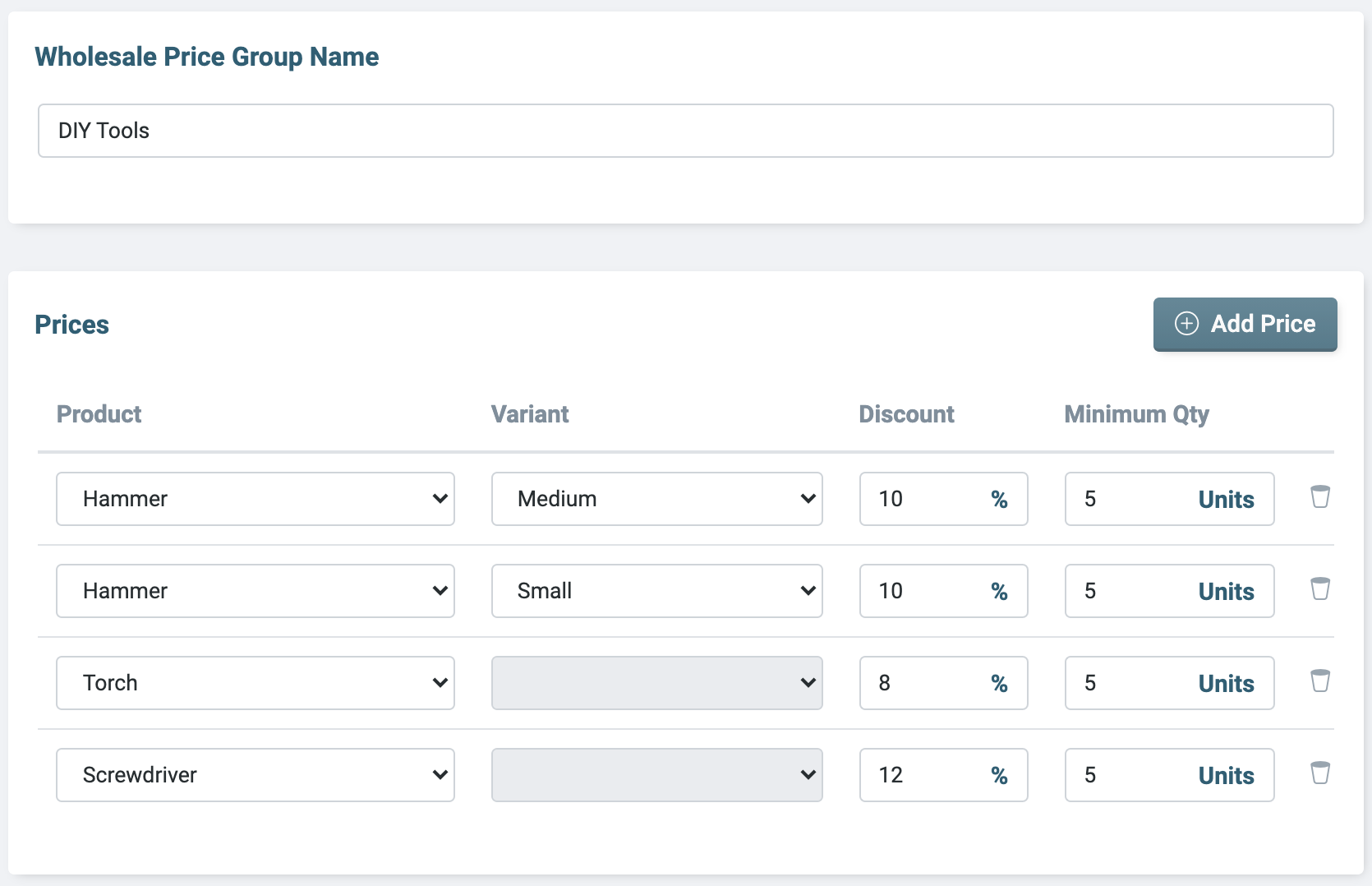 Create a Wholesale Price Group
Go to Discounts > Wholesale
Click on + Add Wholesale Price Group
Give the price group a Name
Specify the price list
Click on + Add Price to add more rows

Product - The product the discount will be applied to
Variant - The variant the discount will be applied to (if applicable)
Discount - By how much should the price be deducted? (%)
Minimum Qty - The minimum quantity need to be eligible for the discount

Click Save
Update a Wholesale Price Group
Go to Discounts > Wholesale
Click on the Wholesale Price Group you'd like to update
Make the necessary changes
Click Save
Delete a Wholesale Price Group
Go to Discounts > Wholesale
Click on the bin icon next to the Wholesale Price Group
Confirm your decision
Assign a Price Group to a Customer
Go to Orders > Customers
Click on the Customer you'd like to assign a wholesale price group
Under the section Wholesale Pricing select the wholesale prices this customer is eligible to
Click Save